News

Paw Paw Launches!
Posted: July 28, 2016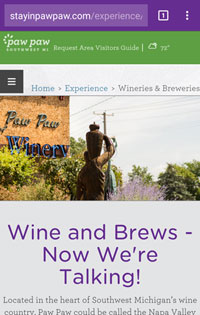 After the success of South Haven we are pleased to annouce the launch of Paw Paws visitor's site.
This resource allows visitors to explore the many attractions, events, and accommodations that the community of Paw Paw has to offer.

South Haven Site Launch
Posted: May 02, 2016
If you are interested doing some adventuring in Western Michigan check out our newly launched South Haven website.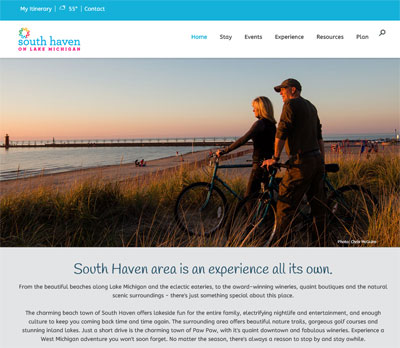 Adams Outdoor Advertising Ranks #3 out of 241
Posted: January 05, 2016

Adams Outdoor Advertising ranks #3 out of 241 websites ranked by Billboard Insider's 2016 Outdoor Advertising Company Website Rankings.
We are proud of the work we have done on their public site as well as their extensive intranet which is used nation wide to help manage creatives, expenses, documents, and sales to name a few.

Click here to read more

South Haven Chooses Digital Active
Posted: December 16, 2015

Stay tuned for February 1st and the launch of the new South Haven VanBuren County Convention and Visitors Bureau website.

Uptown Reinvestment Launches Active Support Desk
Posted: December 02, 2015

Uptown Reinvestment Corporation launches new Active Support Desk system. The tenant ticket system allows Uptown to manage tenant and building issues across 10 of their properties in the Flint Michigan area. It allows tenants to enter and monitor the status of their maintenance requests using their smartphone or desktop. Uptown maintenance employees can assign and track these requests.

Digital Active News RSS