News

Digital Active Online Launches Michigan Community College Association Website
Posted: May 08, 2009
Digital Active Online announces the new Michigan Community College Association website. The new site connects members, legislators and the public with the issues facing the advocates of higher education. Combining the Content Management System of ActiveOffice with customized features to interact with members the MCCA site has increased its connection with their membership and reduced the amount of time required to manage web content and event registration.

Carbon 2 Markets Connects Carbon Trading Globally
Posted: April 27, 2009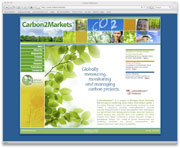 As international agencies combat climate change, Digital Active Online has been fortunate to have developed the web site for Carbon 2 Markets. The 'carbon2markets.org" site is a project of Michigan State University focusing on connecting carbon credits in the carbon financial markets and agro-forestry products in developing countries.

Ignite Lansing!
Posted: April 18, 2009
The TIC hosts the first Ignite Lansing event ... and what a success!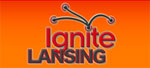 Ignite Lansing had its first event Friday, April 17 at the East Lansing Technology Innovation Center (TIC). Digital Active is a proud tenant of the TIC. The event was sold out with over 200 attendees and featured a series of diverse presentations in a quick & punchy format.

Adams Outdoor Advertising Case Study
Posted: February 23, 2009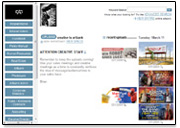 Adams Outdoor Advertisin (AOA), based in Atlanta, GA, is one of the country's leading outdoor advertising display companies. With offices in 16 Eastern U.S markets, AOA's clients include national advertisers, who purchase campaigns across all 16 markets as well as regional clients, who advertise within a single market.

Message to Techies: Don't Leave
Posted: January 21, 2009
In Michigan, a state historically dependent on car and furniture manufacturing, it will take extra effort to keep high-skill college grads and technology-based entrepreneurs in the area.
| | | | | | | |
| --- | --- | --- | --- | --- | --- | --- |
| Page: | 1 | . . . | 14 | 15 | 16 | 17 |

Digital Active News RSS