Services
Web Application Development & Intranet Design Services
Digital Active provides a variety of web application development services. Digital Active's business and customizable intranet design helps clients increase productivity, efficiency and proficiency. An intranet design provides geographically challenged businesses with a central communication network and a Content Management System (CMS). Allow your company to reach the next level in B2B or B2C communication with Digital Active's Customer Relationship Management (CRM) tools and ActiveCMS.

ActiveOffice provides the power for businesses to connect through an Internet browser. Utilizing our web-based tools, in a cloud computing environment, allows your business to manage information with staff and clients without special software or hardware. [more>]



ActiveApps are custom applications built on the ActiveOffice foundation. Managing information is critical to all organizations. ActiveApps streamline processes as customers, vendors, members and staff can effectively access and share information. [more>]




ActiveCMS provides powerful control over website content with easy-to-use tools. Securely login to your site and update web content anytime without special software, expensive training, or the need for technical support. ActiveCMS is powered by CKEditor. [more>]

Make sure your audience has a good experience with your site on mobile devices. Continue to update your content in one spot with ActiveCMS and be assured your site is optimized for this growing market. [more>]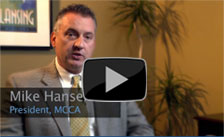 Digital Active clients speak about the advantages our online systems have brought to their organizations.
View Video

"We could not be happier with the way our company intranet has come together."
Gary Riley, VP / General Manager Indiana, Olympus Media, LLC