Case Study: BuildTech, LTD

Overview
Buildtech, LTD is a development group focusing on property management and historical renovation; they rehabilitate urban landmarks into mixed-use properties with both commercial and residential tenants. With the success of the renovated Arbaugh Department Store building in downtown Lansing completed, the Buildtech group began a variety of renovation projects, including the historic Durant Hotel in Flint Michigan, the Standart building in Toledo Ohio, and other properties in the Midwest.
Challenge
As Buildtech progressed, the need to focus on new projects and simultaneously manage existing leasing and tenant issues became problematic. An office with stacks of folders was costing the group in efficiencies. Property management issues diverted the focus away from the new development projects. Buildtech needed a system to track existing payments, leases, tenants and maintenance issues as well as collaborate with lenders, architects and partners for new developments.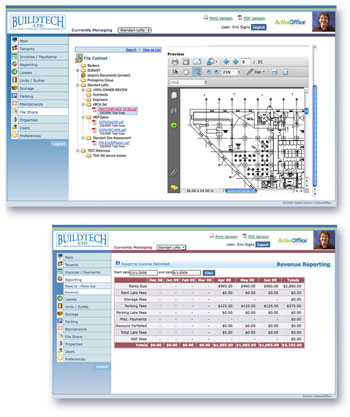 Solution
Digital Active responded to the business needs of Buildtech by developing a system where building management issues and related documents can be managed through a secure-access website. With the ActiveBuilding Management application, Buildtech now has an online system where management and staff can login to view rent rolls, determine occupancy rates, view current leases, manage maintenance requests and generate reports on revenue streams. With the new system, Buildtech can add properties without additional costs or programming. For property development issues, the system includes a secure file share system enabling architects, lenders and partners to collaborate on property development. The system also allows tenants to login to submit and track maintenance requests, view their payment history and keep up to date on building news.
Solution Highlights
The Active Building Management system includes:
Automatic email alerts for upcoming vacancies and maintenance requests
Reporting and revenue break downs that track rent rolls, late fees, parking and storage fees
Tenant information including leases, payment history, security access information, parking and storage assignments
Invoice generating tool
Reports that can be exported to PDF, Excel or other print friendly formats
"We looked at Yardi property management, but the system was confusing and the cost was astronomical... the ActiveBuiding Management tools give us control both during and after the project. We are nearly paperless. We have control over property management, and we are more efficient in managing new projects."
BuildTech, LTD.




PDF Version of Buildtech, LTD Case Study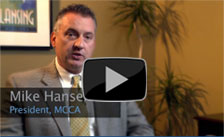 Digital Active clients speak about the advantages our online systems have brought to their organizations.
View Video

"…there is already a tremendous difference in the efficiency, accuracy and productivity of our employees."
Gary Riley, VP / General Manager Indiana, Olympus Media, LLC