Case Study: Adams Outdoor Advertising
Adams Outdoor Advertising (AOA), based in Atlanta, GA, is one of the country's leading outdoor advertising display companies. With offices in 16 Eastern U.S. markets, AOA's clients include national advertisers, who purchase campaigns across all 16 markets as well as regional clients, who advertise within a single market.

Challenge
With the creative staff's talent dispersed across multiple cities, AOA's National Creative Director came to Digital Active to develop a system to share the creative ideas between the offices. The initial intranet was developed to share not only billboard designs, but also stock images and other graphic elements. As the success of the initial system was realized, other departments including Administration, Human Resources, Real Estate, and Sales all approached Digital Active with their challenges in collaborating between offices.
Solution
Digital Active initially developed a password-protected method to share information between the AOA's creative staff. This system became the basis of the intranet. Creative staff utilzed a unique login, and the system tracked which users updated which files. As the return on investment became apparent, the system that initially had 12 users was expanded to include other departments and now includes over 500 AOA employees. The list of collaborative tools in the AOA intranet has increased to 16 modules, including:
Intranet Administration
Photobank
Calendar
Employee Handbook
Artbank Admin
Risk Management
H.R. Policy Manual
Corporate Directory

Regional Sales Tool
Human Resources
Creative Director
Regional Sales Discussion Forums
Real Estate Management
Rate/Allotments/Contracts
Client/Agency File Transfer
Artbank



Success
The effects of their corporate intranet was immediate.
Efficiencies in production increased.

Costs for stock images have dramatically reduced.

Printing costs and waste have been significantly reduced.

Clients now enjoy the combined talents of the whole organization.

National Sales have increased with attributes to the Regional Sales Tool.

Corporate Support Staff has been streamlined.
Now, every AOA employee has a user profile on the system and collaborates within their department(s) and the Head Office in Atlanta. The efficiencies created by the ActiveOffice tools has helped AOA expand operations, shown by recent allocations in new markets.
"Our Regional Sales Tool is the best thing we've done in 5 years.
It has changed the way we do business."
Gale Bonnell
Adams Outdoor Advertising
National Accounts Manager

PDF Version of Adams Outdoor Advertising Case Study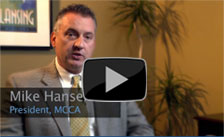 Digital Active clients speak about the advantages our online systems have brought to their organizations.
View Video

"Not only did Digital Active do a great job, their follow up on technical issues has been extraordinary."
Patti Davidson, Director Educational Technology of Michigan