Active Support Desk
Increase efficiencies with your customer support with Active Support Desk.
Active Support Desk is built to be flexible and customizable and includes scalable options to add integrated features for:

Ticket Tracking
Client Management
Support Team Management
Document Management
Project Management
Scheduling

Prioritize, manage and close an ever-increasing volume of requests all while tracking your team's progress in real time.
Our B2B Version of Active Support Desk is customized for call centers who support external customers. It's more than a support ticketing system; it organizes communication & collaboration between your first line support team, management, and your customers.

..and since we're on the topic of supporting customers, you'll find our's unmatched, and you're in the business!

Contact Us to learn more.

Find out why clients such as these turn to Active Support Desk everyday!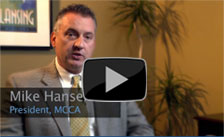 Digital Active clients speak about the advantages our online systems have brought to their organizations.
View Video

"… the ActiveOffice tools give us control both during and after the project."
Richard Karp, President Buildtech Ltd